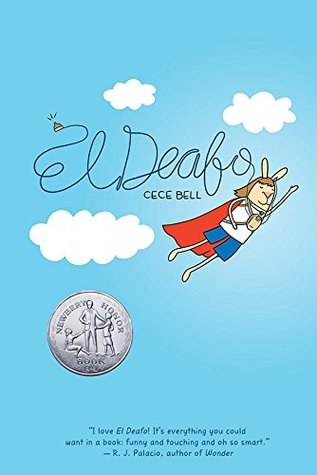 Happy Friday, everyone! It's also the last Friday in February, and I'm hopeful March won't bring quite as much soul-crushing snow. Here's a look at what I've been reading and writing, in fifteen words or under:
Reading: El Deafo by Cece Bell
Just as honest, funny, and adorable as I'd hoped. Little me would have loved it!
Writing: "Resolution: a/ Girl needs a best friend, and mine/ Is so the best one."
My WIP includes lots of haiku and friendship feelings.