On Monday, the ALA Youth Media Awards were announced at ALA's Midwinter Meeting. That's right, the biggies: the Newbery, the Printz, the Caldecott, and more. That means that on a Monday morning, the YA and children's literature world was like this: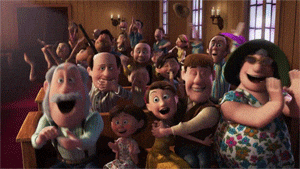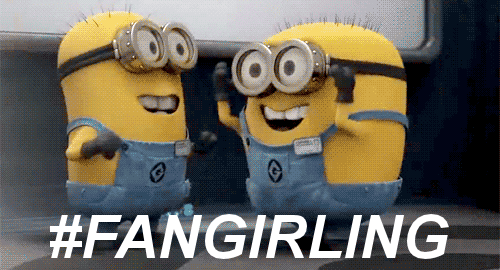 Coming about twelve hours after the Super Bowl, the ALA awards have a little less fanfare. (Although I would fully support an ALA halftime show.) But the thing I love about the ALA awards is that when you watch the livestream or follow along with the hashtag on Twitter, everyone is cheering and supportive. It doesn't matter what publishing house you work for, or if you're a teen librarian or doing baby story time, or if you write YA or children's nonfiction or if you illustrate picture books. Everyone comes together to not only honor some fantastic books from the past year, but also to recognize the hard work that goes into creating these books and the hard work that goes into getting these books into the hands of young readers who need them.
There are a lot of phenomenal books, and only a few can get awarded/honored every year. But every year it's awesome to see librarians and writers and illustrators and publishers and readers come together and celebrate books for young readers.
Check out the recorded livestream and the full list of winners here. Three cheers for another year of books!