The internet tells me that today is National Best Friends Day, and while it doesn't seem like there's info about how this day became a thing, it is a great opportunity to talk about some of my favorite friendships in YA literature.
Way too often the conversation about relationships in YA veers toward the romantic, but for so many teens, their friends are the strongest and most solid relationships in their lives. And YA novels that feature engaging friendships and friends who are just as complex as the main character are my jam. For example: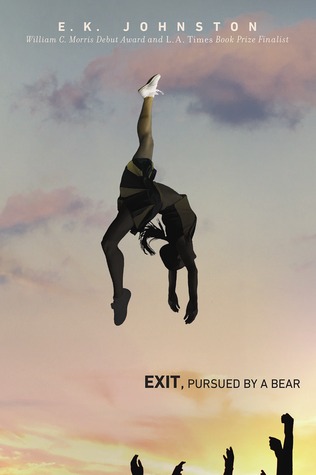 Exit, Pursued by a Bear by E.K. Johnston
An adaptation of A Winter's Tale, Hermione and Polly are smart, fierce, and strong in so many ways.
Just Visiting by Dahlia Adler
A touching portrait of what happens when two best friends are pulled in different directions when contemplating their futures.
Dairy Queen series by Catherine Gilbert Murdock
DJ is one of my favorite characters in YA, and I love that her best friend, Amber, is going on her own complex journey throughout the series.
Code Name Verity by Elizabeth Wein
Julie and Maddie's friendship is one of the most powerful I've seen in literature as a whole.
Feeling Sorry for Celia by Jaclyn Moriarty
Another one of my all time favs, and a great look at how friendships change over time.
Gabi, a Girl in Pieces by Isabel Quintero
I love Gabi's circle of friends and how they offer each other a support network while they all face some pretty significant struggles.
Dramarama by E. Lockhart

Summer theatre camp? Big yes to that. And I love how Sayde makes some major mistakes, and how Demi gets his own chance to thrive.
Wintergirls by Laurie Halse Anderson
Not all friendships are positive, and this story about two friends with eating disorders show how destructive relationships can be.
Wildlife by Fiona Wood
A great look at how subtly a so-called best friend can have a very negative influence.
Favorite best friends from YA lit that didn't make my list? Share them in the comments!