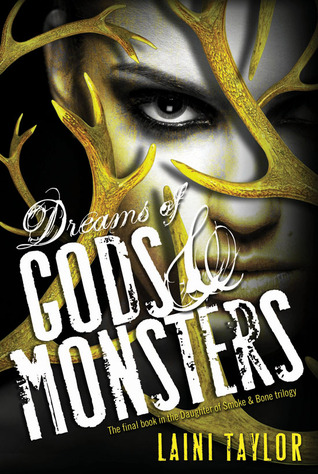 Happy Friday, guys! Thanks to some support and enthusiasm from my crit group, I managed to power through the first few chapters of a new project, and I'm heading into the weekend with a good writerly vibe. Here's a look at what I've been reading and writing in fifteen words or fewer:
Reading: Dreams of Gods & Monsters by Laini Taylor
Not my favorite of the series, but writing was still gorgeous and I love Karou/Akiva.
Writing: "…it's surprising Lily's managed to keep her limbs in tact as long as she has."
I'm glad that writing isn't a contact sport.