Happy Friday, everyone! I'm extra excited for this Friday, because it's the start of ALA weekend here in Boston, which means I get to meet some of my favorite librarians and bloggers and writers in person. Book lovers unite!
In case you're in town for the conference or a YA-loving local, don't forget to come to tonight's Real Teen Lives YA panel at Brookline Booksmith (7pm EST)! In the meantime, let's kick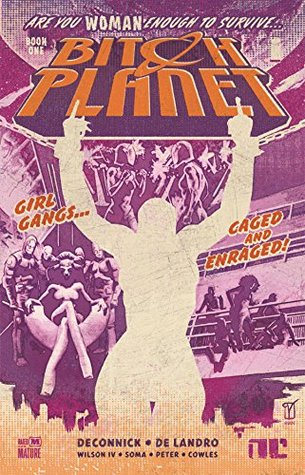 off the weekend with a look at what I've been reading and writing in fifteen words or fewer.
Reading: Bitch Planet, Vol 1: Extraordinary Machine (Bitch Planet #1-5) by Kelly Sue DeConnick, Valentine De Landro, Taki Soma, Robert Wilson
Started off the year with some feminist sci-fi graphic novel goodness.
Writing: "I wonder if Ms. Simpson is somewhere now, walking with the living and reciting poetry."
My latest short story (about poetry and the zombie apocalypse) is up at the Hanging Garden.