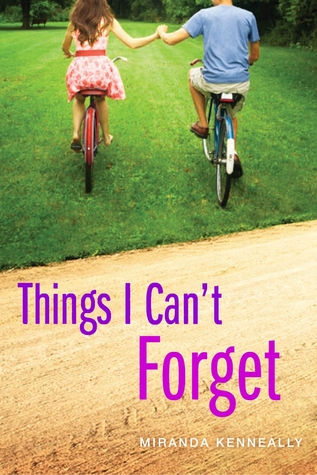 Happy Friday, guys! I finished a revision this week (hurray!), so I'm feeling good about heading into the weekend. Let's kick things off with a look at what I've been reading and writing in fifteen words or fewer.
Reading: Things I Can't Forget by Miranda Kenneally
Questions of faith and summer camp kisses–a thoughtful and sweet combination.
Writing: "There's been a surprising number of sing-alongs on this trip. Is that a team requirement?"
Yes. Yes it is.