This Saturday (March 14, aka 3/14, aka Pi Day) at 4pm, I'll be at Blue Bunny Books & Toys with four other awesome YA authors for a conversation about writing books for teens, the YA community, and (hopefully) our favorite kinds of pie. The details:
Young Adult Author Panel Discussion and Book Signing
Saturday March 14th, 4pm
The Blue Bunny Books & Toys
577 High St, Dedham, Massachusetts 02026
Check out the the Facebook event page for more details. In the meantime, some non-blue bunnies: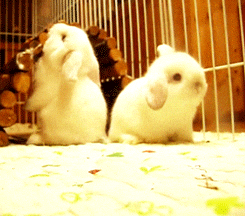 See you on Saturday!