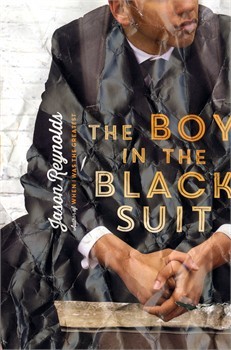 This was a short week thanks to a couple of snow days, and I am still so relieved to see Friday. Let's go into the weekend with a look at what I've been reading and writing, in fifteen words or under.
Reading: The Boy in the Black Suit by Jason Reynolds
Touching and gentle and real. First time I teared up at a list of recipes.
Writing: "It made me want to punch Thomas Jefferson for agreeing to the Louisiana Purchase."
Really enjoying the voice of one of my WIP protagonists.
Happy almost Valentine's Day, everyone!