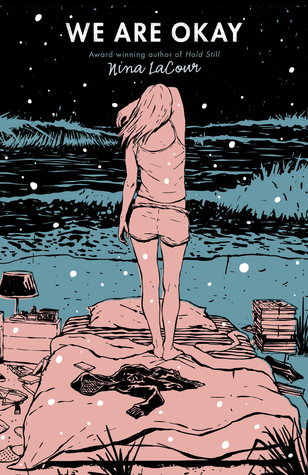 Happy Friday, guys–and happy September! Suddenly it's felt like Boston realized fall is coming, and I feel like everything should be baking and books and coziness. (Okay, that's how everything should be all the time.) Let's get the long weekend started with a few fifteen-word-max book reviews!
We Are Okay by Nina LaCour
Absolutely loved this quiet look at grief and love and family and mistakes and hope.
Another Brooklyn by Jacqueline Woodson
I adore Woodson's writing, and this novel for adults is both heartbreaking and hopeful.
Vengeance Road by Erin Bowman
Should definitely be a movie, ala True Grit. I love a girl out for revenge.