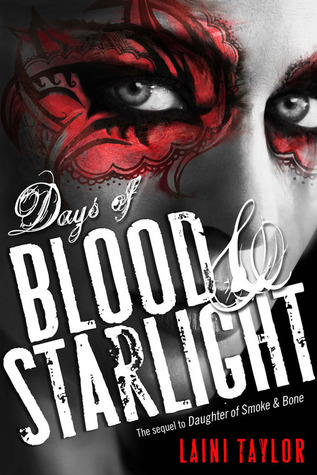 Happy Friday, everyone! Last weekend was a lot of food poisoning and frozen pipes, so I'm looking forward to one that's a little less eventful. To start things off, here's a look at what I've been reading and writing in fifteen words or fewer.
Reading: Days of Blood & Starlight by Laini Taylor
Gave me some weird fever dreams, but great distraction from a gross weekend.
Writing: "If you…get hit by a car, I'm leaving you to get eaten by wolves."
Trying to dive into a new project, still feeling things out.